About Us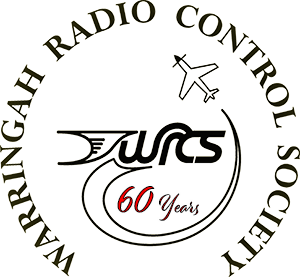 Warringah Radio Control Society (WRCS) is one of the largest radio control flying clubs in the country, with over 150 members, and things happening at our flying field almost every day of the year.
WRCS is 60 years old this year (2022). We've been at the current field for a mere fifty years, but the club was formed in 1962 and was flying at the Mona Vale Road/Forest Way crossroads for the first 10 years.
We fly fixed wing aircraft, power models, gliders, scale, sport, aerobatic, as well as autogyros, helicopters and multirotor aircraft.
Our facilities include two large 'sheds' providing shelter and a working area for assembling and tinkering, as well as storage facilities for club property, and solar-powered charging stations for batteries and flight packs.
Some of our modellers enjoy the challenges of vintage diesel engines, while others prefer glow power, petrol engines or electric motors.
There's usually a wide variety of aircraft at the field, ranging from foam trainers through to scale models with wing spans of 4 metres or more, and some with over a thousand hours of build time to get them ready to fly.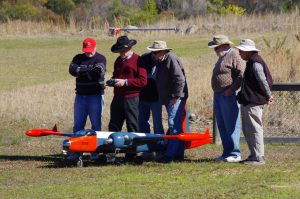 Above all, though, WRCS is a club full of people having a good time and wanting to make new members very welcome.
Come and pay us a visit.