The Story of our Field
Going back to the 1970's, the land that is now the WRCS flying field was a disused quarry, in pretty sore shape:
We were lucky enough to secure a lease on the filed, in return for remediation work on the land, replanting with appropriate native bush, and a longer term obligation to maintain the access and fire trail for the emergency services.
Work commenced on the late 70's:

The amenities were a bit rough, for a while: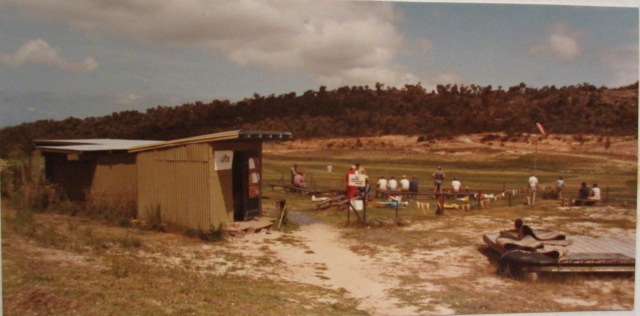 By 1981, things were looking better: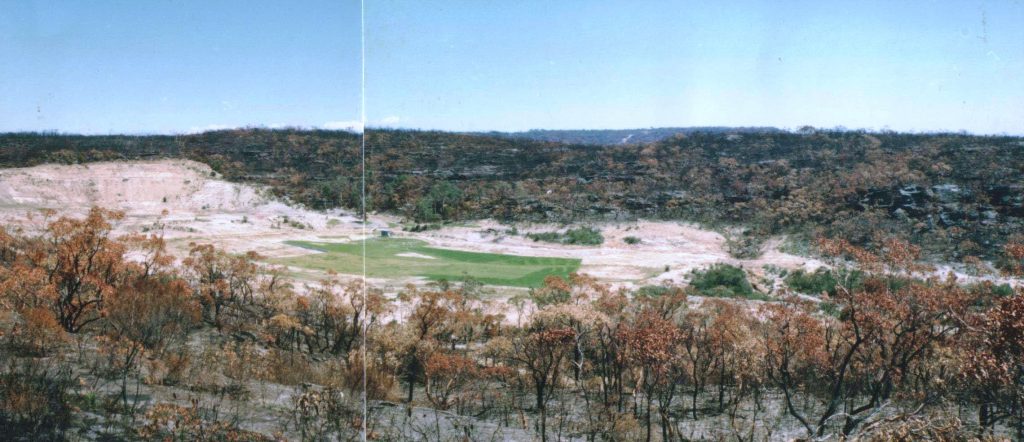 So good, in fact, that the film industry asked to use the location for a temporary film set. This is the set of Five Mile Creek, a six part mini-series set in post-gold rush Australia. Five Mile Creek was, at the time, the most expensive television series shot in Australia featuring a guest appearance by Graham Kennedy.
Over the years the field and the road have been used in films including The Well and Vietnam:
The movie set gave an interesting view from the flight line. The film crew usually lowered the masts Friday afternoon to make an easier approach for club members. Long term member Doug Radford can be seen taxing out in the picture below:

As time went bye the bush matured well, thanks to Jack Black and his trusty watering can:

But by 2008, it was a stunning venue:

And now it is a flying field to be truly proud of…